Roots of Empathy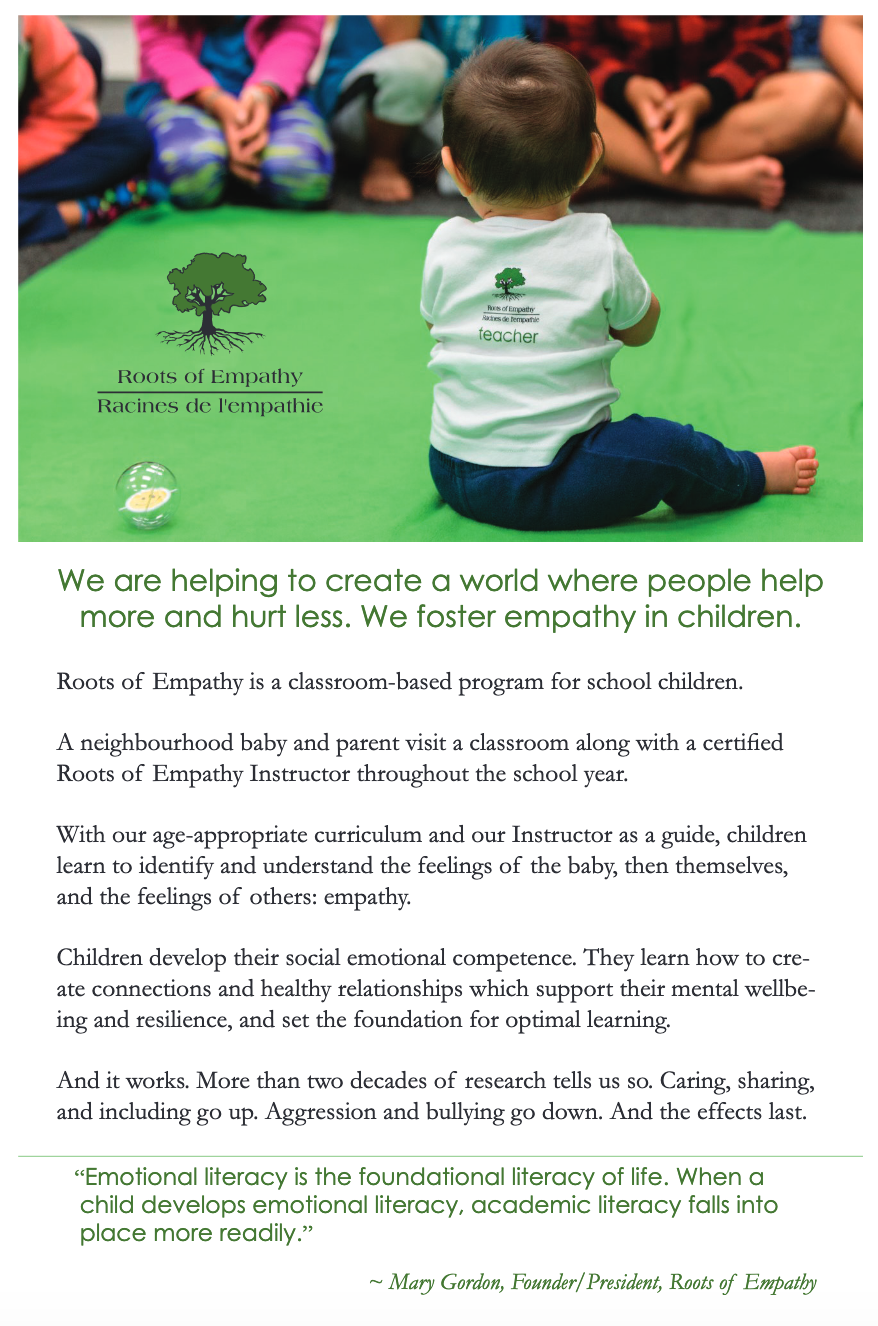 Ashmole are thrilled to this year be taking in part in a global, forward-thinking and innovative project: Roots of Empathy. This award-winning program supports children's positive mental health and wellbeing.The project aims to develop empathy in children today so they can build the world that they deserve.
Roots of Empathy have already reached 1.2 milllion children globally with their school-based programs and have research to prove impact. Roots of Empathy reduces aggression, increases sharing, caring, and inclusion, and promotes resilience, well-being, and positive mental health.
Their mission is to build caring, peaceful, and civil societies through the development of empathy in children and adults. Their vision is to change the world, child by child and we are thrilled to be a part of this project at Ashmole this year.
CLICK HERE to find out more.