PSA Latest News
The Year Without The Summer Fair: June 2020
In other years, this week would find Ashmole busily preparing for the Summer Fair, the PSA's main fundraising event. It is always a fun opportunity for the school community to get together before the end of the school year, as well as a chance for our Year 6 children to start their farewells to the wider school family.
Without the funds usually raised at the Summer Fair the PSA will not be able to pay for next year's theatre trip not subsidise outings, as well as fundraise for additional projects to improve and enhance our children's school experience and environment.
Last year, the Summer Fair raised £2800 (including £750 donation from Winkworth). To give you an idea of what that money pays for - the cost of the children's annual theatre trip is £2500. This coming year, the PSA agrees to cover the £1000 shortfall that ensures all children can go on all outings, regardless of ability to pay.
The financial commitment to enriching our children's school lives through cultural and educational trips is a PSA priority ahead of any longer-term projects, for instance, the large canopy commissioned for the main playgrounds cost, in total, £9000 (the canopy is £5000, the grass is £4000, plus the cost of planning permission and a skip). These funds have already been raised, but the school would also like a smaller canopy installed outside the Year 1 classroom which will cost (currently) another £3000.
We know these are difficult times for everybody but if you felt at all able to contribute some of the money you would have spent enjoying the Summer Fair with your children to the PSA (imagine a sunny afternoon where you've been lucky on the raffle and your children are delightfully behaved!) that would be amazing.
You can donate via the school website either as a one-off or regular donation. If you thought grandparents or other family and friends might wish to contribute too, please share the link https://cafdonate.cafonline.org/11429#!/DonationDetails
Please think about it. None of this is possible without your support. Thank you.
Winkworth has kindly agreed to donate £750 to Ashmole once more and the Ashmole boards thanking key workers (your children will have been busy designing these over the past week) will go up soon.
If you have any questions or thoughts, please email AshmolePSA@gmail.com
The new playground 'Reading Shed' paid for by the PSA and a generous contribution from Travis Perkins is in place (thank you Mr Duquemin) and ready to be filled with books once virus control restrictions allow. Acorn Estate Agents has agreed to stock the Reading Shed from their collection of donated children's books.
Updates: May 2020
Although the school is currently closed to most pupils, the PSA are busy behind the scenes working on our fundraising targets. We are still working on the much-needed canopy project, and the mural. We are happy to announce that due to generosity of A&S Landscape, we now have a sail for our canopy/playground. This will provide the children with some shade and protection from wet weather for the children when playing outside. Huge thanks to A&S Landscape for the support of our project.
A&S Landscape publish a free grants guide which contains information on over 75 grant opportunities for schools which can be downloaded here.
Look out for an email in your inbox soon with more information on PSA projects soon.
Updates: February 2020
Easy Fundraising App
The PSA has signed the school up for 'Easy Fundraising'. This helps raise funds for Ashmole PSA each time you shop. You simply open the app, find the retailer you want and shop as normal. When you check out the retailer gives Ashmole a free donation at no cost to you.
Please sign up here.
Class Reps
If anybody would like to be a Class Rep (just a friendly point of contact for each class), please email us at AshmolePSA@gmail.com
Thank you!
Ashmole PSA Winter Fair, December 2019
Thank you very much for all your help and support in the run-up and during the Winter Fair.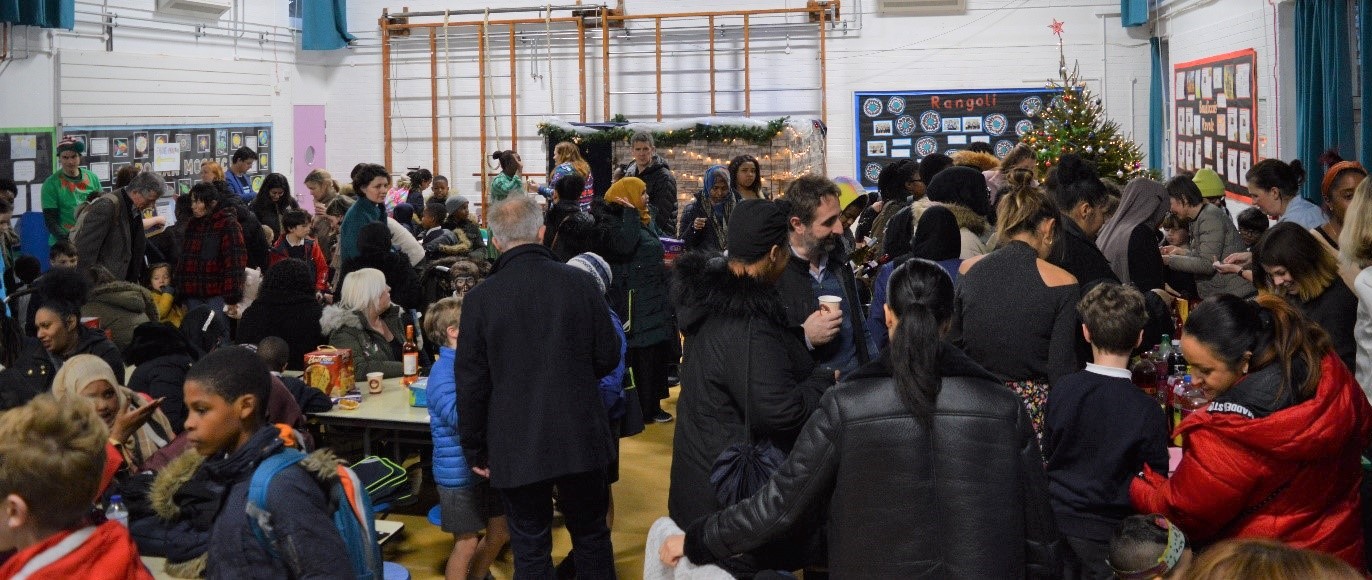 It was brilliant to see so many people there and the children had such a lovely time (especially at the ever-popular Chocolate Tombola!)
Together we raised £1697.79. The school cleaning company donated £100 and Winkworth, Kennington donated a generous £750. This brought our grand total to £2547.79 which made it a fabulous end to 2019!
Happy holidays! See you at our next event/meeting in 2020.
Ashmole PSA Bonfire Party, November 2019
The Bonfire Party on Friday 1st November 2019 raised £405 which was brilliant.
Thank you all for your help and support. The children had a great time and it was a lovely start to the second half of the term.
The Ashmole PSA organises events and raises funds to support our school and benefit all our children.